Friday December 8, 2023
Finances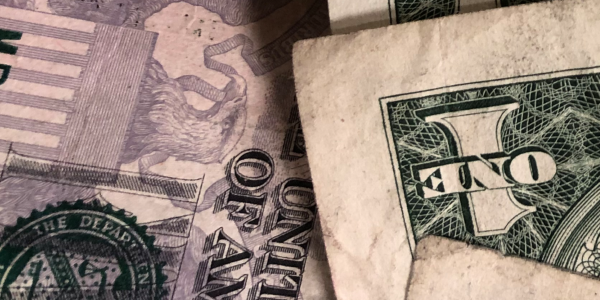 DICK'S Sporting Goods Announces Earnings
DICK'S Sporting Goods Inc. (DKS) announced its fourth quarter and full year earnings on Tuesday, March 7. The Pittsburgh-based sporting goods chain's stock rose 11% after the earnings release.

The retailer posted quarterly revenue of $3.60 billion, up from $3.35 billion at the same time last year and above the $3.45 billion analysts expected. For the full year, Dick's reported net revenue of $12.37 billion, up from $12.29 billion one year ago.

"Our 2022 results provide a strong foundation upon which we will build in 2023 and well into the future," said DICK'S CEO, Lauren Hobart. "In 2023, we will grow both our sales and earnings through positive comps, a return to square footage growth and higher merchandise margin. Our consistent performance and financial strength position us to increase the rate of investment in our business to fuel long-term growth opportunities, and also return significant capital to shareholders."

For the fourth quarter, DICK'S reported net income of $236 million or $2.60 per adjusted share. This was down from $346 million or $3.16 per adjusted share reported at this time last year. Full year net income was $1.04 billion or $10.78 per adjusted share, a decline from net income of $1.52 billion or $13.87 per adjusted share in the prior fiscal year.

The company saw comparable store sales increase 5.3% in the fourth quarter, attributable to the holiday season. The company forecasts comparable store sales for fiscal 2023 to stay between 0% and 2% as it expects inventory overages to decline and consumer demand to remain steady despite the inflationary environment. DICK'S focused on expanding its "House of Sport" stores that offer interactive features such as climbing walls and batting cages. The company is working to convert 12 of its Field & Stream stores into eight "House of Sport" stores and revamp the remaining four stores into expanded DICK'S Sporting Goods stores. DICK'S announced it authorized payment of a quarterly cash dividend of $1.00 per share of common stock payable on March 31, 2023 to shareholders of record on March 17, 2023.

DICK'S Sporting Goods Inc. (DKS) shares closed at $146.31, up 10.4 % for the week.


Stitch Fix Releases Earnings Report

Stitch Fix, Inc. (SFIX) released its second quarter earnings on Tuesday, March 7. The company's shares fell 10% after release of the report despite only narrowly missing revenue targets.

Net revenue for the quarter came in at $412.1 million. This is a 20% decrease from $516.7 million in net revenue at this time last year just missed analysts' expectations of $413.1 million in net sales.

"This quarter, we continued to execute on our plan to achieve profitability and preserve liquidity," said Stitch Fix CEO, Katrina Lake. "Looking forward, we will continue to invest in the advanced data science and machine learning capabilities combined with personalized styling expertise that have set us apart for more than a decade. This strategic re-focusing on our styling-first model will deliver clarity to the client experience and drive efficiency in our marketing spend."

The company posted a net loss of $65.6 million for the quarter or $0.58 per share. This was a further decline from net losses of $30.9 million or $0.28 per share during the same quarter last year.

Stitch Fix reported a decrease in active clients of 445,000 to 3,574,000 compared to the prior year. Net revenue per active client also decreased 6% to $516. The online retailer has struggled due to excessive discounting from other retailers and the current inflationary environment. The company will focus on improving its algorithms that power its customized, regularly scheduled clothing deliveries known as "Fixes." Stitch Fix updated its guidance for fiscal 2023 and expects revenue between $1.63 billion and $1.65 billion.

Stitch Fix, Inc. (SFIX) shares ended the week at $4.75, down 7.4%.


Campbell Soup Dishes Up Results

Campbell Soup Company (CPB) released its second quarter earnings report on Wednesday, March 8. The company's shares rose around 2% following the release.

Net sales came in at $2.49 billion for the quarter, up 12.7% from $2.21 billion in net sales during the same quarter last year. This exceeded analysts' expectations of $2.44 billion in net sales.

"The momentum of our business continued as we delivered double-digit sales and earnings per share growth for a second consecutive quarter," said Campbell's CEO, Mark Clouse. "The second-quarter results were consistent with our expectations and driven by the teams' focused execution and improved capabilities that are turning our supply chain into a competitive advantage. We are confident in our ability to deliver strong performance for the full year as reflected in our updated fiscal 2023 guidance."

For the quarter, Campbell Soup reported net income of $232.0 million or $0.77 per adjusted share. This was an increase from $212.0 million in net income or $0.70 per adjusted share at this time last year.

The company's Meals & Beverages segment, which includes its line of soups and beverages such as Swanson, Prego, Pace, V8 and Pacific Foods, posted revenues of $1.41 billion, a 11% increase in organic net sales for the quarter. The Snacks segment, which includes Pepperidge Farm cookies and Goldfish crackers, reported a 15% increase in organic net sales and net revenue of $1.08 billion. Despite the inflationary environment, operating earnings in both segments increased due to increased net price realization and supply chain productivity improvements. Campbell Soup raised its full year fiscal 2023 guidance and now expects an increase of net sales of 8.5% to 10.0% and an increase in adjusted share earnings of 3.5% to 5.0%.

Campbell Soup Company (CPB) shares ended the week at $52.51, up 0.3% for the week.

The Dow started the week of 3/6 at 33,425 and closed at 31,910 on 3/10. The S&P 500 started the week at 4055 and closed at 3862. The NASDAQ started the week at 11,737 and closed at 11,139.
Treasury Yields Decrease
U.S. Treasury yields varied this week as investors reviewed employment data and the potential effect of tighter Federal Reserve monetary policies. Yields fell on Friday as the latest employment numbers showed a still tight labor market.

Earlier in the week, Jerome Powell, the Federal Reserve Chairman, testified before Congress regarding the state of the economy. He reported renewed concerns over inflation given new signs the labor market remains strong.

"As I mentioned, the latest economic data have come in stronger than expected, which suggests that the ultimate level of interest rates is likely to be higher than previously anticipated," said Powell. "Restoring price stability is essential to set the stage for achieving maximum employment and stable prices over the longer run. The historical record cautions strongly against prematurely loosening policy. We will stay the course until the job is done."

The benchmark 10-year Treasury note yield opened the week of March 6 at 3.96% and traded as high as 4.02% on Thursday. The 30-year Treasury bond opened the week at 3.88% and traded as high as 3.94% on Tuesday.

On Thursday, the U.S. Department of Labor reported that initial claims for unemployment increased by 21,000 to 211,000 for the week ending March 4. Continuing unemployment claims increased 69,000, reaching 1.72 million. On Friday, the Labor Department's Bureau of Labor Statistics reported that the U.S. added 311,000 jobs and the unemployment rate increased to 3.6% for February. The number of new jobs was higher than analysts' estimates of 208,000.

"Coming up on the one-year anniversary of the Fed's first rate hike, we never thought we would see the economy churning out 311,000 more jobs this month," said chief economist of FwdBonds, Chris Rupkey. "The party is on and the labor market is having a blast. The economy clearly is not landing, it is soaring."

The 10-year Treasury note yield finished the week of 3/10 at 3.70%, while the 30-year Treasury note yield finished the week at 3.70%.
Mortgage Rates Continue to Rise
Freddie Mac released its latest Primary Mortgage Market Survey on Thursday, March 9. Mortgage rates increased for the fifth consecutive week amid speculation that the Federal Reserve will again raise interest rates.

This week, the 30-year fixed rate mortgage averaged 6.73%, up from last week's average of 6.65%. Last year at this time, the 30-year fixed rate mortgage averaged 3.85%.

The 15-year fixed rate mortgage averaged 5.95% this week, up from 5.89% last week. During the same week last year, the 15-year fixed rate mortgage averaged 3.09%.

"Mortgage rates continue their upward trajectory as the Federal Reserve signals a more aggressive stance on monetary policy," said Freddie Mac's Chief Economist, Sam Khater. "Overall, consumers are spending in sectors that are not interest rate sensitive, such as travel and dining out. However, rate-sensitive sectors, such as housing, continue to be adversely affected. As a result, would-be homebuyers continue to face the compounding challenges of affordability and low inventory."

Based on published national averages, the savings rate was 0.35% as of 2/21. The one-year CD averaged 1.36%.

Editor's Note: The publicly available financial information is offered as a helpful and informative service to our friends. This article is not an endorsement of any company, product or service.

Published March 10, 2023
Previous Articles
Airbnb Releases Earnings Report
Tyson Posts Quarterly Earnings